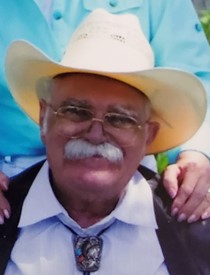 William H. Schmadeka
10/10/1931 — 9/20/2021
William H. Schmadeka, a longtime resident of Lewiston, passed away from COVID-19 on Monday, Sept. 20, 2021, in Spokane.
In February of this year, he moved to At Home Again, an adult health care facility in the Spokane Valley by his daughter Carlynne, because of health issues. He would have been 90 years old Oct. 10.
Bill was born on the family farm of his parents, Hartzell and Wilma Schmadeka, Oct. 10, 1931, 4 miles south of Grangeville. His parents were longtime residents of Idaho County, and the family ranch was a designated Bicentennial Farm in 2006. He was very proud of his heritage as his great-grandparents, George and Sophie Schmadeka, were one of several families that donated land to establish the township of Grangeville. He had high regard for his grandparents, Armita Schmadeka, Elisa and William Webb, who guided and counseled him in his youth. More than anything, Dad loved telling stories of hunting and fishing with his Granddad Webb.
For the first three years, he attended a one-room school in the Winona area, south of Grangeville. He transferred to Grangeville High School where he graduated in 1949. He later attended Kinman Business University in Spokane for one year where he obtained a certification in bookkeeping.
Dad was a jack-of-all-trades, having driven tractor and combine for his father on the farm and for neighboring ranches. He broke horses, was a carpenter, sawmill laborer, bank teller, and for a time was a cook and bookkeeper for the Lindquist Logging Co. at Slate Creek, Idaho.
He married Carol Jean Hager on March 17, 1951, in Grangeville and raised a family of three girls, Cerie, Carlynne and Charlotte. He lived in Grangeville with his family until 1963, when they moved to Lewiston. He and Carol divorced in 1976.
For most of his professional life, Dad was a bookkeeper and started his career in 1956 working for Clyde Baker at Baker Truck Service in Grangeville. In 1963, the family moved to Lewiston, where he worked as bookkeeper for Pacific Western Transport and J.F. Konen Construction Co. He went back to Baker Trucking in 1977 to establish Baker Truck Lines in the Lewiston Valley. At the time of his retirement in 1993, he was the office manager and accountant of Baker Truck Lines, Baker Truck Service and Western Fiber.
In 1977, Dad married Delores Marshall, a teacher at Sacajawea Junior High in Lewiston. With this marriage, Dad added to his family Delores' son, Randy, along with his family. His wife, Delores, passed away in Lewiston on Sept. 30, 2020.
After his retirement in 1993, Dad and Delores traveled around the U.S., and took two trips abroad and to Mexico. He was an avid woodworker and made several fine pieces of furniture for his children and grandchildren. He was a collector of stamps and coins, and loved to read history on the Civil War, Western history and collected Louis L'Amour novels. He was involved with genealogy, having collected historical documentation and information on his Schmadeka and Webb ancestors who were early Grangeville pioneers.
Dad was a member of the First Christian Church of Grangeville. He held Masonic Lodge memberships in Mt. Idaho No. 9 A.F. & A.M. At Grangeville and Nez Perce Lodge No. 10 A.F. & A.M. He was the Worshipful Master of the Robert Newell Lodge in Lewiston in 1969. He was also a member of the Lewiston Chapter of the Royal Arch Masons, Lewiston Commander Knight Templar, and Scottish Rite organizations.
Dad is survived by his family, three daughters, Cerie Thoren (partner Joann Schmid), of Tenino, Wash., Carlynne Gehring (husband Doug), of Spokane Valley, Wash., and Charlotte Schmadeka (partner Paul Walter), of Princeton, Idaho; stepson Randy Marshall (wife Jacque), of Greenacres, Wash.; brother Tom Schmadeka (wife Pennie), of Lebanon, Ore.; and sister in-law Karen Schmadeka (deceased husband Gary), of Lewiston; eight grandchildren, 11 great-grandchildren, four nephews and one niece. He was preceded in death by his wife, Delores; his parents, Hartzel and Wilma; and his brother Gary.
A private family graveside Masonic service will be held at the Prairie Cemetery in Grangeville.
Memorials can be made to the Knights Templar Eye foundation, 1033 Long Prairie Road, Ste. 5, Flower Mound, TX 75022.
Offer Condolences