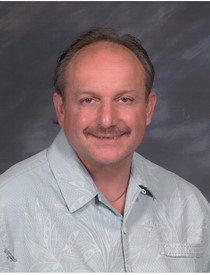 William T. Sheehan
4/4/1956 — 7/13/2021
On a beautiful summer day our son, brother, uncle and great friend William "Bill" Thomas Sheehan, 65, left this world to lay in the arms of the Lord. On July 6, 2021, Bill suffered a massive heart attack and after a hard fight he passed away on Tuesday, July 13, 2021. His Dad and nieces were there to meet him and welcome him to heaven.
Bill was born to Thomas Emmett Sheehan and Evelyn Wilhelmina Radke Sheehan on April 4, 1956, in San Francisco. Bill was welcomed (well kind of) by his sister Nancy, and brothers Tom and Tim. He was called the caboose of the family.
Bill grew up in San Francisco when it was still clean and beautiful. He attended St. Brendan's Catholic Elementary School and Sacred Heart Catholic Boys High School, Class of 1974. He also took many classes at San Francisco City College majoring in horticulture and plant management.
While attending high school he was on the swim team and never lost his love of the water and swimming. During his high school years, he worked for Maurice St. Gaudins Jewelry following his brother's footsteps who had worked there in high school also. Shortly after high school Bill started his own landscaping and lawn management business named Green Thumb Landscaping and Lawn Management. Bill had a very successful business while in San Francisco. Bill left behind many lifelong friends in San Francisco. The love of his life remains there, and they have remained the closest of friends since high school.
In 1986, Bill moved to Lewiston when his mom and dad moved here. His sister Nancy had lived here for 15 years before. He bought his home and started Green Thumb Landscaping and Lawn Management in Lewiston. Bill again had a highly successful business that he ran by himself. His nieces and nephews worked for him during the summers and weekends. They learned how to mow straight lines and do proper edgings a trait they have never forgotten. He attended classes at both Lewis-Clark State College and University of Idaho. He obtained his Master of Gardening Certificate from the U of I. Bill was proud of his business and continued to work until pulmonary issues caused him to close his business. He had owned and operated his business for 45 years when he had to close for medical reasons. He always said he would start again when he got better. To this day he still gets calls from customers who want him to work for them.
Bill was never married or had children of his own, so he said his nieces and nephews were his. Bill was preceded in death by his loving father, his nieces Tammy Shell-Reed and Christy Shell and his grandparents Dora and William Radke and Daniel and Margaret Sheehan.
He is survived by his loving mother, sister Nancy Shell, brothers Tom (Sharon) Sheehan and Tim (Karlena) Sheehan, niece Kimberly Shell-Hein, nephews Patrick (Gwen) Shell, and Anthony Shell and numerous great nephews and niece. He is also survived by many other family and friends around the world.
A viewing will take place from 3-7 p.m. Monday at Vassar-Rawls Funeral Home, 920 21st Ave., Lewiston.
Bill will be buried from All Saints Catholic Church, 3330 14th St., Lewiston. A rosary will be recited at 10:30 a.m., Tuesday at the church, followed by Mass at 11 a.m. Burial will be after the Mass at Lewis-Clark Memorial Gardens in Lewiston and a luncheon will follow at the church.
Donations may be made to the American Lung Association or to All Saints Catholic Church.
Service Information
Date & Time

Tuesday, July 20, 11:00 AM

Location

All Saints Catholic Church
3330 14th Street
Lewiston, ID 83501

Get Directions

Additional Details

Rosary will be held at 10:30 a.m. Burial will follow at Lewis-Clark Memorial Gardens.
Offer Condolences