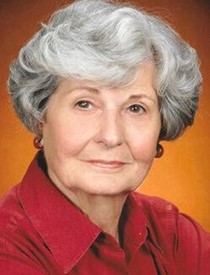 Wilma B. Greene
8/5/1929 — 6/23/2022
Wilma Greene passed away peacefully in her sleep Thursday, June 23, 2022, of causes related to aging. She was 92.
Wilma was born Aug. 5, 1929, to Walt and Babe Benscoter, a homesteading family from American Ridge near Kendrick. She grew up enjoying farm life with her brother and six lively sisters.
Education was very important in Wilma's life. After graduating as valedictorian from Kendrick High School, she went on to attend Northern Idaho College of Education and earned a two-year teaching degree in 1951. More precious than her diploma, she also met and married the love of her life, Tom Greene, who was attending NICE on the GI Bill. They were married in Lewiston on Aug. 14, 1949. After graduation, they moved to Nezperce, where they both taught elementary school. Wilma took a break from teaching to be a stay-at-home mom, and after several years in Milton-Freewater and Umapine, Ore., they eventually made their home in Lewiston in 1961.
As a teacher, Wilma's creativity and talents blossomed. She taught private kindergarten from 1958-66. In 1969, she earned a Bachelor of Science degree in elementary education from Lewis-Clark Normal School and then taught first grade at Webster Elementary for 22 years. She was a finalist for Idaho's Teacher of the Year in 1976.
Wilma loved spending time with her immediate and extended family. Nothing gave her more joy than watching her great-grandchildren tear through the house after Sunday dinners. She was an avid gardener. Her roses, tomatoes and basil were legendary. She enjoyed collecting, and her antique marbles, pewter and Santa collection were not just beautiful, but symbolized her love for days gone by. Wilma was a devoted fan of the Seattle Mariners and Gonzaga Basketball. She was a loyal congregant of the First United Methodist Church for more than 60 years.
She is survived by her three children: Debbie Greene, of Lake Oswego, Ore., Tom Greene Jr., of Lewiston and Sally Greene, of Moscow; three sisters, Priscilla Armitage, of Southwick, Diane Dupea, of Lewiston and Judy Erwin of Bruneau, Idaho. She is also survived by five grandchildren, Ryan, Kyle and Clay Greene, of Lewiston; and Amie and Noah Ross, of Lake Oswego; and four great-grandchildren.
She was preceded in death by her husband Tom, sisters Jorene, Nita and Mary Beth, brother Jack, and a grandson, Zach.
At her request, there will be no service. The family asks that remembrances be made in the form of contributions to the Lewiston Independent Foundation for Education (LIFE).
Offer Condolences