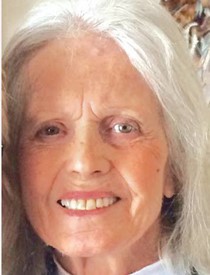 Wilma F. Johnson
7/1/1926 — 2/2/2018
July 1, 1926 - Feb. 2, 2018
Wilma Fern Heimgartner-Johnson, 91, a longtime resident of Clarkston, passed away Friday, Feb. 2, 2018, in Sisters, Ore., surrounded by family and friends.
Born July 1, 1926, in Juliaetta, Wilma grew up on the family farm on Fix Ridge, the daughter of William and Lona Heimgartner. Wilma - or as many called her, "Willie" - graduated from Genesee High School. She then moved to the Lewiston-Clarkston Valley, where she lived her remaining life with late husband Donald Johnson, who preceded her in death.
Wilma was known by many as a feisty, caring, hard-working and generous woman who always put others first. She worked at Potlatch Corp. in Lewiston for 30 years, and raised a family of five sons and one daughter.
Wilma had a love of carpentry and enjoyed helping her children with building or remodeling any home project. She was an avid reader and gardener who loved square dancing.
Her amazing support of friends and extended family members, and her unconditional love for her family, will be dearly missed. Wilma showed us all the true meaning of Christian servitude.
Wilma is survived by her children, Jerald (Anita) Mertsching, of Vancouver, Wash., Galen (Collette) Mertsching, of Sisters, Ore., James Mertsching, of Clarkston, and Tess (Teresa) Williams, of Sisters; stepchildren Carey (Dennis) Stephens of Lake Oswego, Ore., Lauri (Greg) Bilte of Danville, Calif., and Linda Williams of Kirkland, Wash. She was preceded in death by sons Bill Krause and Jeffrey Mertsching.
Wilma had eight grandchildren, eight stepgrandchildren and 23 great-grandchildren.
A private graveside memorial service is planned for the spring at the Fix Ridge Cemetery, Juliaetta.
Offer Condolences