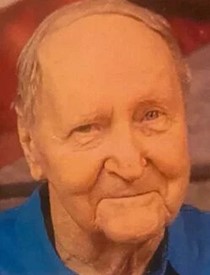 Ferrell G. Byington
10/13/1934 — 11/14/2023
Oct. 13, 1934 — Nov. 14, 2023
———
Farrell Glen Byington, beloved husband of Karen Byington, of Lewiston, passed away on Tuesday, Nov. 14, 2023. He was a much loved husband, father, grandfather, great-grandfather, son, brother and uncle.
He was predeceased by his parents Ernest Lorenzo Byington and Edith Christena Stones Byington; his siblings Lavar, Delmer, John, Arley, Marvin, Donna and Erma; one brother, Dale Byington, is still living. He will be sadly missed by family and many friends.
He had three daughters and three step-children: Laurie (Greg) Florence, Debbie (Cary) Thorington, Terri (Mike) Menti, Pam (Richard) Williamson, Jody (Victoria) Brown, Jason (Sally) Brown; 31 grandchildren and 30 great-grandchildren. He is lovingly remembered by all his nieces and nephews and the many friends who loved him dearly.
Farrell was born in Grant Ward, Idaho, on Oct. 13, 1934. As a toddler, they moved to Downey, Idaho, where he was raised. As a young man, he mainly worked for farmers, drove tractors and dug potatoes. He played basketball, football and baseball in high school. His father died when he was a senior in high school. He graduated in 1953 and then went to work in Pocatello for the Idaho Highway Department.
He married Shirley Jean Williams Byington in 1957.
Farrell was drafted in the U.S. Army in 1957 and moved to San Pedro, Calif. He served two years and then moved back to Pocatello and worked for the highway department again.
In 1961, the family moved to Lewiston with the Idaho Highway Department and he worked as traffic supervisor for the highways in North Central Idaho where he retired in 1993.
He and Shirley were divorced in 1974. He married Karen Maestretti Brown in 1975 in Idaho Falls. They bought a house in Lewiston, on Cedar Avenue, where they lived for 45 years. Recently they have been living in Brookdale Senior Home.
Upon retiring, Farrell volunteered for the Red Cross Disaster Services, both locally and throughout the United States and Caribbean. He went on seven different Red Cross missions. He served for more than a month in New York City after the 9/11 attack. He supervised logistics in each assignment.
After serving with the Red Cross, Farrell volunteered in the Emergency Room at St. Joseph Regional Medical Center in Lewiston. He was a friendly face who greeted those who came to the hospital.
Farrell was a big sports fan and especially liked to watch the Lewis-Clark State Warriors basketball and baseball teams. He also loved the Seahawks and the Mariners.
Farrell was active in the Church of Jesus Christ of Latter-day Saints and served in many positions in the church. He served a mission from home, with his wife Karen, as employment specialists.
In Farrell's life he was always serving others. When he saw a need, he helped with kindness and compassion.
Farrell always had a joke or a story to tell friends and family. As he told stories from his younger years, he would often say, "now this wasn't my idea," or "it wasn't my fault," with a smile on his face.
The family would like to thank everyone who cared and helped dad through the last five years after he had his stroke. He was always a man who served others and he had to rely on others at this time. He often commented on how kind people were to him. Especially his wife, Karen, who took great care of him at home before moving to Brookdale.
As a friend of his said recently, "they don't come any better than Farrell."
A memorial service will be held at 2 p.m. Saturday, Nov. 18, at the Church of Jesus Christ of Latter-day Saints, 836 Preston Ave., Lewiston. In lieu of flowers, a donation can be made to the American Red Cross.
Service Information
Date & Time

Saturday, November 18, 2:00 PM

Location

The Church of Jesus Christ of Latter Day Saints - Lewiston Idaho Stake Center
836 Preston Avenue
Lewiston, Idaho 83501

Get Directions
Offer Condolences