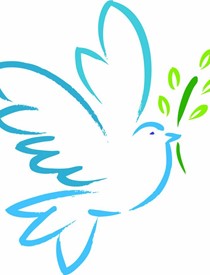 Mary Orr
10/22/1947 — 10/30/2023
Mary Orr, 76, applied for her angel wings on her 76th birthday, but the doctor was wrong so she had to wait eight more days for them. She received them Monday, Oct. 30, 2023. She passed in Lewiston with her husband by her side.
Mary was born in Pekin, Ill., Oct. 22, 1947. She was the third child with three other brothers: Don, Les, Mary and Mike Smith.
Mary married Ronald Orr in 1967 after he finished U.S. Navy boot camp. They had one child, Rhonda Lee Orr, born in October 1967.
Mary went on to get her nursing degree 10 years after she was married. She spent over 34 years as a R.N. emergency room nurse. Being a nurse was what made Mary tick. When the doctors she worked with came in with snotty attitudes toward her nurses it didn't take Mary long to get nose-to-nose with their attitudes. No one disrespected her nurses and got away free. Although she didn't always win, her score definitely had more wins than losses.
Mary liked camping and going up to her cabin at Helmer, Idaho. She enjoyed fishing and had the patience to wait for the big ones.
When Mary's daughter died in 2005, it took the heart out of her. She never really got over the loss.
Mary was preceded in death by her parents, brother Les Smith and her daughter Rhonda.
She has been cremated and her ashes will be spread around her cabin with her daughter's ashes.
As per her request, there will be no funeral services.
Offer Condolences